[ MC type 1/2 - 4B ]
This seal-less gear pump is environment-friendly and suitable where safety is top priority. The magnet-type shaft seal completely seals with no liquid leakage. Liquid of 0.1 L/min - 600 L/min can be pumped. It requires no seal maintenance, saves cost, and can handle from low to high-viscosity liquids. We offer a wide range of materials to suit your specifications, and the pump is widely used for such materials as gasoline, bioethanol, liquids containing hazardous substances, and isocyanate.
Products approved for high-pressure gas can also be manufactured.
| | |
| --- | --- |
| | |
| MC geared motor direct drive | MCR (minute amount) coupling direct drive |
| [1] [2] [3] [4] | [1] [2] |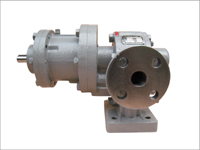 MC pump main body
[1] [2]
[ MC-J type 1/2 - 4B Seal-less jacket type ]
This seal-less gear pump comes with a case jacket, so there is no liquid leakage from the shaft seal.
It is ideal for heating or cooling liquids with high viscosity/high melting point, liquids that harden upon contact with air, or hazardous fluids (that must not be leaked outside).
■ Structural drawing (MC type)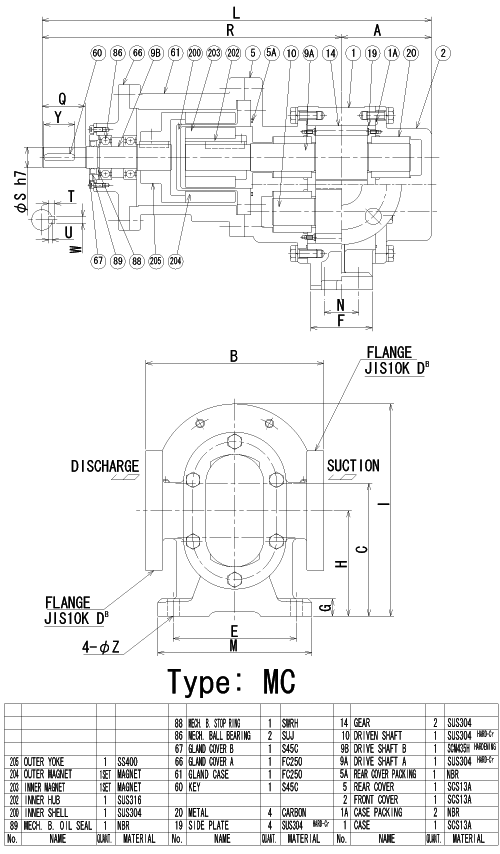 ■ Specifications (MC type)